Why it's Important to Choose the Best Cataract Surgeon Possible in Fargo
Do you have cataracts? You may wonder whether it's time for cataract surgery to remove them.
Cataract surgery helps restore clear vision. While the procedure is considered one of the safest and most effective, there's no way to guarantee that all surgeons can deliver the same outcomes.
Because of this, it's imperative to entrust your eyes to the best cataract surgeon. After all, you only have one set of precious eyes.
Keep reading to learn why it's important to choose the best cataract surgeon possible in Fargo!
They're Board-Certified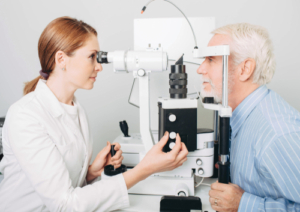 First and foremost, a top cataract surgeon is board-certified and has extensive training in cataract surgery. Board certification is a voluntary step after medical school and obtaining a license.
Surgeons are certified through the American Board of Ophthalmology (ABO). To do so, they must:
Pass a rigorous 2-part exam
Gain the required professional experience
A board-certified cataract surgeon has demonstrated the skills required to provide the highest standard of care. They're also committed to continuing education.
By keeping up with the latest developments in their field, these surgeons can bring their patients the latest and greatest advancements in technology, IOLs, and software. It's the only way to maintain the role of a trusted cataract surgeon.
Additionally, the best surgeon stays current with the latest advances in cataract surgery. They do this by being an active member in recognized eye care societies like:
American Academy of Ophthalmology
American Society of Cataract and Refractive Surgeons
North Dakota Society of Eye Physicians and Surgeons
All these qualifications make a massive difference when having cataract surgery.
They Have Extensive Experience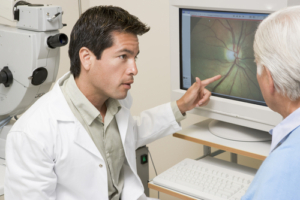 A leading cataract surgeon also possesses a level of skill that's only possible through years of extensive experience. They have completed many cataract procedures.
The best cataract surgeons have often performed thousands upon thousands of cataract procedures. They'll also have expertise in implanting different types of IOLs.
What's more, they attain consistent outcomes in line with clinical standards. Choosing a cataract surgeon with an excellent track record is critical when your vision and ability to see depend on it.
They Use the Latest Technology and Techniques
Since cataract surgery started being performed on patients, the procedure has evolved and advanced tremendously. These developments have made removing cataracts more effective and precise than ever.
They have also significantly lowered the risk of complications. When you choose an excellent cataract surgeon, you can feel confident that they invest in the newest technologies and surgical techniques.
They also rigorously follow accepted procedures and protocols to ensure your safety. If you need cataract surgery, you want a surgeon who uses state-of-the-art equipment and techniques and the safest procedures for optimal results.
They Provide Personalized Care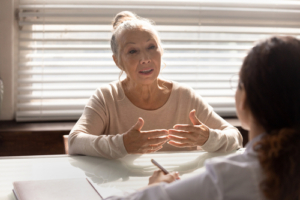 Premier cataract surgeons take a highly personalized approach and put you first. As the patient, you should feel at ease with your cataract surgeon.
A good surgeon will guide you through the process from start to finish, so you understand the process. They'll clearly communicate the procedure's benefits and risks, the specifics of the surgery, and what to expect during and as you recover.
As a leader in their field, a top-rated surgeon knows that every pair of eyes is unique. They will offer each patient a highly individualized treatment plan to ensure the best possible outcomes.
They're Compassionate and Supportive
A leading cataract surgeon is happy to be part of your journey to regain clear vision. They pride themselves on the level of compassion and care they offer to every patient.
You'll find that the surgeon is there for you at every step, before and after removing your cataracts. They'll provide support, including educational materials, and guide you in the decision-making process regarding cataract surgery.
They Offer a Range of IOL Options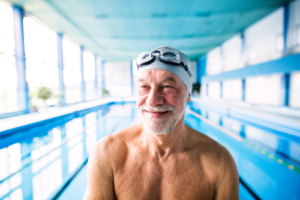 An intraocular lens (IOL) allows for better vision following your cataract procedure. IOLs take over the job of the natural lens when it becomes cloudy due to a cataract.
A premier cataract surgeon will offer more than a standard, monofocal IOL option. They will also provide patients with other premium lens implants.
Advanced lens technology allows a surgeon to tailor your cataract surgery to your specific vision needs and lifestyle. Recent advances in IOL design and technology give you plenty of options to correct astigmatism, presbyopia, and visual disturbances like halos and glare.
Some of the intraocular lens options to consider at Eye Consultants of North Dakota include:
Monofocal IOLs
Monofocal lens implants or standard IOLs provide quality vision for only one distance: for seeing up close or far away. If you choose distance vision, you'll still need reading glasses for up-close tasks.
Standard intraocular lenses are the only IOLs covered by most insurance providers, including Medicare.
Toric IOLs
Toric IOLs are the only IOLs specifically designed to correct astigmatism. They can also correct distance vision.
Astigmatism happens when you have an irregularly shaped cornea that causes blurry vision at all distances. Many premium IOLs come in a toric model, making it easier than ever to correct astigmatism during cataract surgery.
Multifocal IOLs
Also called presbyopia-correcting lenses, multifocal IOLs correct vision at all distances. This includes seeing close up, far away, and everything in the middle.
Accommodating IOLs
Accommodating IOLs offer a continuous range of vision for near, intermediate, and distance, reducing your dependence on contacts or glasses. The lenses have legs called haptics that allow them to mimic the movement of your natural lens when focusing.
The best cataract surgeon will help you choose an IOL that best suits you. Depending on the lens implant you pick, you can significantly reduce or even eliminate the need for glasses or contacts after cataract surgery.
Get Your Vision Back with the Best Cataract Surgeon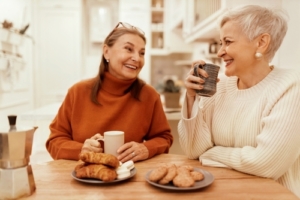 The team at Eye Consultants of North Dakota comprises the best cataract surgeons. We use the very best industry technologies and techniques to provide you with second-to-none care, precision, and safety.
Our board-certified surgeons offer advanced technology IOLs with more options for crisper and sharper vision after cataract surgery.
Are you unable to see clearly because of cataracts? Schedule your cataract screening at Eye Consultants of North Dakota in Fargo, ND, to find out if it's time for cataract surgery.