Introducing the New Eye Consultants of North Dakota!
You may have noticed that things are looking a little bit different! Eye Consultants of Fargo, formerly known as Fercho Cataract and Eye Clinic, Inc., and Thom Laser and Eye Clinic have officially joined together.
We are now the new Eye Consultants of North Dakota and we are proud to have a beautiful new, state-of-the-art clinic and facility to offer our patients.
Keep reading to learn more about these changes and how this will benefit our patients for many years to come!
Our new location has taken appropriate COVID-19 precautions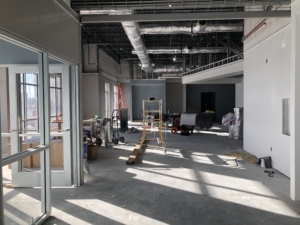 Our new clinic is incredibly modern and puts our patients first. Uniquely, we began the construction during COVID-19, which allowed us to make sure there are proper COVID precautions in place.
You'll find plenty of air sanitizers, space between patients in the waiting rooms to enable social distancing, and the ability to feel safe. One precaution we're taking is we are asking drivers and companions to wait outside or in their cars.
This is the safest thing for patients and staff! Keeping the number of people limited inside our practice to only patients is recommended since large groups are more likely to spread the virus.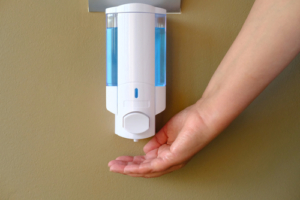 You'll also find hand sanitizer stations to encourage cleanliness and good hygiene. All visitors, including patients, must wear masks when they step into Eye Consultants of North Dakota.
Our staff is more than happy to supply you with one if you don't have one. This ensures the safety of everyone who walks through our doors!
You'll find it easier to navigate and get around our new location
Our new location features plenty of abundant parking and improved accessibility for all of our patients. Whether you use a walker or wheelchair, you'll find it easy to get around the new Eye Consultants of North Dakota office!
Our staff and doctors knew that for this new practice to work, one bottleneck that needed to be fixed was the lack of patient parking. Before the construction process even started, we made sure to pick a site that had plenty of parking available.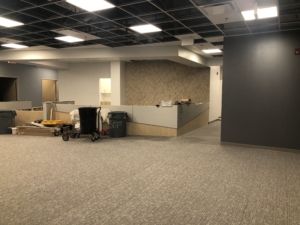 Whether every eye doctor has an appointment during the day or there are lulls, Eye Consultants of North Dakota will always have enough patient parking!
People are under a lot of stress right now because of the pandemic, so why worry about finding a parking spot?
We're always offering the latest technology to our patients
We're proud to offer our patients the latest technology that's available in eye care. Whether you're looking for answers to your questions about treating glaucoma, have concerns about macular degeneration, and how to move forward after receiving a diagnosis, we believe that always offering our patients the latest technology for both diagnosis and treatment is a must at Eye Consultants of North Dakota.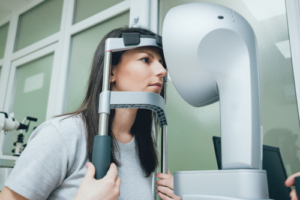 During a comprehensive eye exam, you'll have various tests performed. The basics include visual acuity, checking how your eyes move, testing your eye pressure, evaluating your pupils, and your peripheral vision.
But beyond these things that all patients will be tested for, your eye doctor may suggest further testing. This could include techniques like visual field testing, topography, fundus photos, or OCT (optical coherence tomography).
Whether your eye doctor decides that you should have any further testing depends completely on what they find during your eye exam. Giving our patients these options is important because it shows our dedication to keeping all the eyes that we treat healthy.
Eye Consultants of North Dakota are the area's leading corneal specialists
When it comes to keeping the eyes healthy, one thing that needs to be in tip-top shape is your corneas! The cornea is the clear front part of the eye that also provides a protective layer.
Your cornea is a big part of why you can see the world around you. If it becomes damaged, it can lead to vision loss or even permanent scarring.
For the patients at Eye Consultants of North Dakota, the good news is that our practice is the area's leading corneal specialists. For patients that need any kind of corneal transplantation, this is our own Dr. Anne Keating's specialization, as well as the medical treatment of corneal diseases.
Our staff are here to get to know patients on a personal level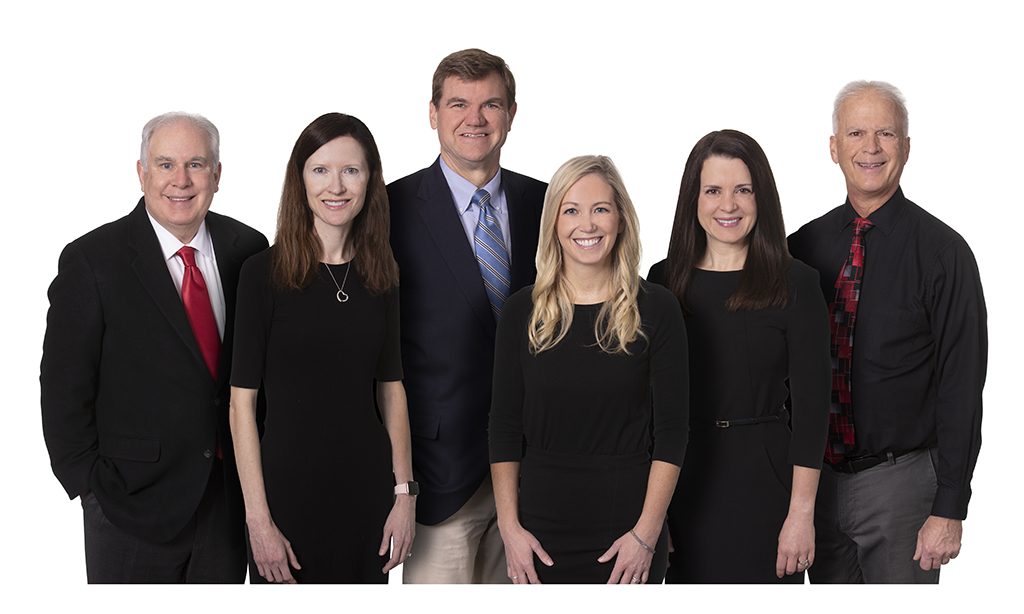 One of the things that are a priority at Eye Consultants of North Dakota is our patients. You'll find that when you're a patient here, you're not a number.
You are a person that we care about! It's not a coincidence then, that our staff really is here to get to know patients on a personal level.
Our doctors: Anne Keating, MD, Steven Thom, MD, Michelle Atchison, MD, David Grosz, MD, and Nicole Collins, OD are here because they care about our patients. Your eyes are an incredibly important part of how you see and experience the world around you.
When you choose Eye Consultants of North Dakota, know that your eye health is always being put first. Whether you need cataract surgery, your annual eye exam, or need advice about why your eyes have changed, the entire practice of Eye Consultants of North Dakota is here for you.
There should never be a one size fits all mentality when it comes to treating patients. The moment you step through our doors for an appointment, our staff wants you to feel comfortable.
That may seem difficult right now, but please know that we are doing everything in our power to make sure our patients are comfortable. We know that this is something that helps us stand out among the many eye care practices that you could choose.
The relationship that you build with your eye doctor and your eye care practice are important if you want to keep your eyes happy and healthy for many years to come. If you're searching for an eye care practice that will always put you first, Eye Consultants of North Dakota may be right for you!
Ready to find out what Eye Consultants of North Dakota has to offer you? Request an appointment with us in Fargo, ND now!