How Do I Know I'm Choosing The Right IOL?
Do you have cataracts? If so, you may be starting to think about what kind of intraocular lens you'll choose to have implanted during cataract surgery.
Intraocular lenses, known as IOLs for short, are artificial lenses implanted during cataract surgery. Cataract surgery becomes necessary when your natural lens is too cloudy to see through, causing vision problems and other frustrating symptoms.
There are many kinds of IOLs, so it may seem overwhelming or even stressful if you're trying to decide which IOL is right for you. Keep reading to learn more about IOLs and find out if you're choosing the right one for your lifestyle and visual needs!
4 Common Types of IOLs to Consider
1. Monofocal Lens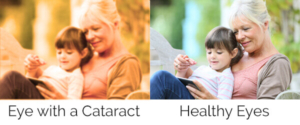 Monofocal lenses are the most basic kind of intraocular lens you can have. With this IOL, you must wear glasses after cataract surgery because they only correct one focal point.
They may help you see better up close, things at an intermediate distance or far away. They will not allow you to see all of these things clearly.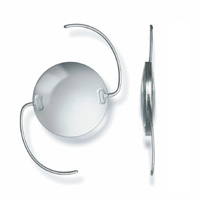 Medicare may cover monofocal IOLs for eligible patients. These options are the least-expensive IOLs and the only ones that insurance will usually cover.
Monofocal IOLs are great for people with cataracts with nearsightedness or farsightedness. If you struggle to see things because of your cataracts, you may get a monofocal IOL to help you see better far away or close up.
2. Toric Lens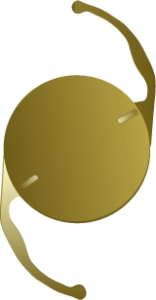 For patients with astigmatism, this means that you can have your cataracts removed and have your astigmatism corrected at the same time! These are a specifically designed kind of intraocular lens called a toric lens.
3. Multifocal Lens
Multifocal intraocular lenses are what are known as premium lenses. Multifocal lenses have this distinction because they correct two or more focal points. There are also multifocal IOLs that address astigmatism.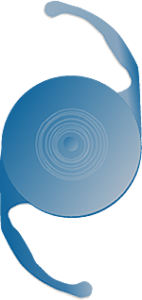 It's critical to align these lenses precisely to ensure your prescription is placed where your eyes need them. Active people that enjoy playing golf or tennis that have cataracts may choose multifocal IOLs. Choosing a multifocal IOL during cataract surgery reduces or removes the need for glasses and contacts.
It can improve your quality of life by making it easier to partake in athletics or wrestling with your grandkids.
Choosing a multifocal IOL also means you can reduce your dependence on reading glasses. You may need them on occasion while driving or watching sports games.
The advantage of a multifocal intraocular lens is you'll be able to reduce much of your dependence on the visual aids that you once needed on an almost daily basis.
The trifocal intraocular lens improves vision at three focal points: near, intermediate, and far away. One of the things that makes this intraocular lens so extraordinary is that it provides crisp, clear vision at all three focal points. None of what you can see gets sacrificed when you choose the trifocal IOL.
If you have difficulty seeing at all distances, the trifocal IOL may be the premium lens for you. Most people who get a trifocal IOL can reduce their dependence on glasses and only require them occasionally.
These lenses have no blurred areas between the prescription strengths. Your eyes won't struggle to focus as they switch from near to intermediate vision.
Users of the trifocal lens experience less glare when looking at lights. This factor can significantly improve night driving or other activities that occur after dusk.
For patients with astigmatism, the trifocal lens is also available in a toric model. This IOL offers rotational stability and treats astigmatism.
The trifocal lens offers different prescriptions throughout the lens based on your degree of astigmatism.
4. Non-Diffractive Extended Depth of Focus (EDOF) Lens
The non-diffractive EDOF lens offers the benefits of a monofocal IOL with the addition of improved intermediate vision. It is a premium lens option with a slightly thicker lens.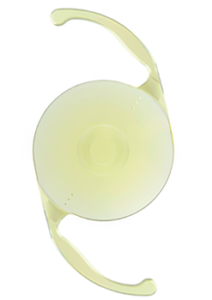 With a slightly thicker lens, this means that the EDOF lens can stretch light entering the eye without losing focus using an extended and continued range of vision—patients with this IOL reported fewer visual disturbances like halos, glare, and even starbursts.
You may consider this premium lens if you're looking for sharper distance and intermediate vision in bright and dimmer lighting. This is something worth considering if you're someone that spends a lot of time in front of computers, either for work or as an extracurricular activity.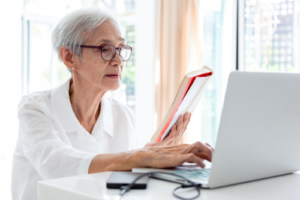 In a sampling, 2 percent of people with this IOL had starbursts or visual disturbances. One percent struggled with light halos.
None of the reporting patients experienced high amounts of glare. Nearly 80 percent experienced no glare.
The lens offers functional intermediate vision, but you may still need glasses for reading or other tasks. This may include things like looking at a prescription label when taking medication.
When it comes to cataracts and choosing an intraocular lens, many components go into your choice. Start your journey towards clear vision off right by scheduling a cataract screening at Eye Consultants of North Dakota in Fargo, ND!
Our team provides medical and surgical services to improve your vision and eye health. Don't let cataracts stand in your way of living your life for any longer!